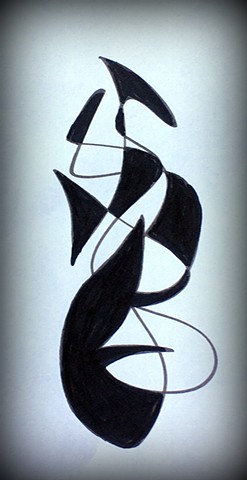 As a psychologist, my work is often inspired by themes of struggle, personal growth, and transformation. I'm especially responsive to the life stories and works of women painters, poets, and writers, as well as other disen-franchised artists and those who have broken through traditional boundaries.
Until 2015 I painted representational art with oils. Since then, I've been experimenting with acrylics in abstracts, and mixed media.
I've studied with Lissa Friedman and attended workshops with Linda Blondheim, Vicki Johnson, Richard Lundgren, Annie Pais, Linda Pence, Jane Slivka, Sherry O'Neill, and Nika Zackharov, plus online learning from Jane Davies, Hiroshi Matsumoto, and others.
I'm also a poet, writer, and Senior Editor of Bacopa Literary Review